Sponsored by The Office of Medical Education Research and Development
College of Human Medicine - Michigan State University
DR-ED is a listserv system maintained by OMERAD as a means of information and resource sharing for medical education.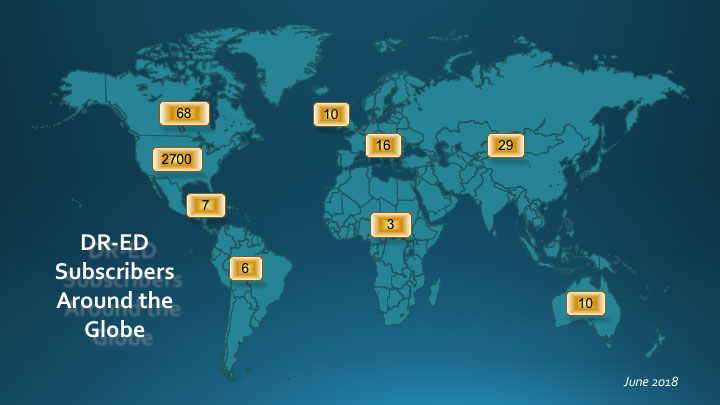 It was developed to:
Promote discussion and problem solving of issues related to medical education
Facilitate networking among colleagues who share common interests or expertise related to medical education
Provide an electronic forum for disseminating information about resources related to medical education development and research interests.
DR-ED is open to anyone involved in medical education. Messages posted to DR-ED should be limited to discussions and information related to medical education. DR-ED is not intended for messages related to basic and applied biomedical research, nor is it intended as a resource for medical advice or case consultation.
---
To join the list, send an e-mail message to listserv@list.msu.edu
Leave the subject line blank, and in the body of the message type:
SUBSCRIBE DR-ED firstname lastname
Replace firstname lastname with your own first and last names.
You will receive an automated response confirming your subscription.
The confirmation may include additional instructions.
NOTE: Subscriptions will be manually processed 1-2 times per week. Please be paitent with us!
To remove your name from DR-ED, follow the same procedure described above, but in the body of the message type:
SIGNOFF DR-ED
---
View the DR-ED FAQ
Questions or comments about DR-ED can be addressed to Stacey Pylman, Ph.D., at pylmanst@msu.edu